Latest update: 2023-Feb-20
What is the ADS
A new international medical association established in January 2023 to promote the development of comprehensive care, science, technology, and education about dysphagia* in Asia.
* Dysphagia is the difficulties of eating and swallowing. It is serious problem not only as medical issue but also QOL matter.
Members are made up of representative national-wide societies related dysphagia in Asia. Currently, participating countries are China, Indonesia, Japan, Korea, Malaysia, Myanmar, Philippine, Taiwan, and Thailand.








ADS carries out the business for comprehensive swallowing care.
1. Create the network of dysphagia care in Asian countries.
2.

Hold International Conference

** once every three years.
3. Set up ADS website for international communication about dysphagia.
** 1st International Conference: November 9-11, 2023 Suwon, South Korea
** 2nd International Conference: November 6-8, 2025 Bangkok, Thailand
Contents
Webpage is in the process of preparation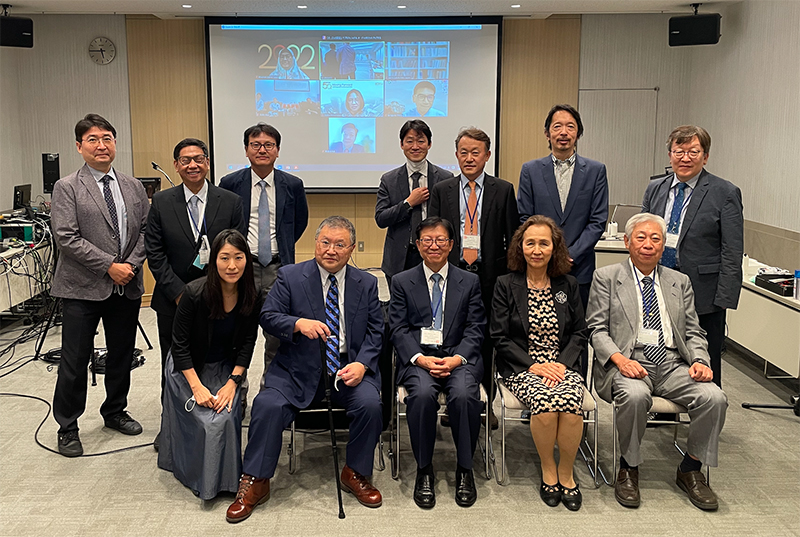 Sep 12 2022, ADS Kick-off meeting at Makuhari, Japan
Member Societies & Individuals
9 national members in Asian countries
Executive board members
Chair
Prof. Eiichi Saitoh (Japan)
Auditors
Prof. Young-Hak Park (Korea)
Prof. Shun-Te Huang (Taiwan)
Vice chairs
Prof. Kyoung-Hyo Choi (Korea)
Prof. Zulin Dou (China)
Prof. Pattra Watanapan (Thailand)
Secretary general
Prof. Yoko Inamoto (Japan)
National delegates/observers
| | |
| --- | --- |
| Japan | Izumi Kondo (ND), Yayoi Kamakura (NO) |
| Korea | Kyoung-Hyo Choi (ND), Seung-Ho Choi (NO) |
| China | Zulin Dou (ND), Jianjun Li (NO) |
| Taiwan | Tyng-Guey Wang (ND), Ming-Yen Hsiao (NO) |
| Thailand | Pattra Watanapan (ND), Paitoon Benjapornlert (NO) |
| Indonesia | Luh Karunia Wahyuni (ND), Rizky Kusuma Wardhani (NO) |
| Malaysia | Khairiah Mohd Yatim (ND), Zaliha Omar (NO) |
| Myanmar | Khin Myo Hla (ND), Soe Soe Khaing (NO) |
| Philippine | Reynaldo Rey-Matias (as Individual delegate) |
ND: National delegates, NO: National observers
Coming scientific meetings
ADS International Conferences
International Conferences